All about 

Top 10 Indian Technical YouTube Channels 2020
2019 was a year where numerous things took place in India, From investing in startups to opening new youtube channels in youtube and gaining followers during the time. Several YouTubers started their careers with their blogs/vlogs from youtube and now have reached greater heights and in their language a great number of followers.
Some interesting facts about youtube in India:-
Following its launch, YouTube has attained significance as a video sharing site, and considering the launch of Jio, YouTube, including various other social sites have earned much fame in India. 

YouTube is presently one of the top media cores nowadays. From basic Q&A sessions to the tutorials, YouTube is an absolute solution to everything for everyone. 

The latest test technology used on youtube, there are innumerable channels that are accessible to the host videos.

YouTube is the 2nd largest search engine with 1 Billion different visitors per month. 
Here in this article, we will be telling you the TOP 10 TECH YOUTUBE CHANNELS IN INDIA of 2020
Technical Guruji is a pretty successful YouTube channel in India. It is that famous and popular that if it comes to tech, the first name that appears in mind is Technical Guruji. 
It is based out of Dubai

The topics concern to gadget reviews, technology news, tips and tutorials about devices and comprises a broad spectrum of gadgets starting from mobile phones, to smartwatches, to televisions, ISPs, and even cryptocurrencies.
Channel Name – Technical Guruji

Name – Gaurav Chaudhary

Channel Was Started In -18 Oct 2015

Subscribers – 12,818,530 subscribers

Videos – 1363 +

Views – 1,207,218,424 views

Language – Hindi

Full-Time YouTuber – No

Location – Dubai
The purpose behind the channel:-
The host of the YouTube channel Technical Guruji claimed that the motive behind building the channel was to make it quite effortless to understand and know the technical videos in Hindi for the masses of India. 
The host of the YouTube channel called Geekyranjit is Ranjit Kumar. 
In this channel he speaks concerning the Android Tips and Tricks, Smartphone Review, Unboxing of New Smartphone, Gadgets Review such as Android, Apple iPhones, the routers, speakers and, headphones, Electronic Products Review. 

He also explains technicality related to these devices.

Unquestionably GEEKYRANJIT is the prime standard tech Youtube channel of India.

Ranjit Kumar commenced his Youtube journey the Geekyranjit in 2K11. He also explains technicality related to these devices. He also manages a review website Tech2Buzz. 

Although he entered several years earlier, Technical Guruji is currently the number one in tech YouTubers list instead of him.
Name – Ranjit Kumar

Channel Name – Geekyranjit

Channel Was Started – Jan 6, 2011

Subscribers – 2,668,690 subscribers

Language – English

Videos-2209+

Views – 515,182,816 views

Full-Time YouTuber – Yes
Earlier he had resigned from his job as an IT consultant to commence his own YouTube channel now known as Geekyranjit.
Location – Hyderabad

Operates a gadget review website acknowledged as Tech2Buzz.com
Arun Prabhudesa is the founder of Armoks Digital and chief Youtuber at Trakin Tech. Trakin Tech is among one of the fastest-growing Youtube Channel that highlights everyday videos on Smartphone & Gadget Reviews, Unboxing videos, breaking Tech Stories and Tech News. 
In every video, he gives news, opinions, and viewpoints on everything related to gadgets, 
technology
, and innovations. 
The pace at which this comparatively new Youtube channel has breached the 1 million mark is truly fantastic: Within 15 months of announcing its first blog, Trak.in Tech has established 10 lakh tech lovers to subscribe to the channel, and become part of the family.
Subscribers – 3.32 million 

Videos – 2118+

Views – 

270,202,925

Joined Nov 1, 2011
Abhishek Sagar, claims to be a self-taught white-hat hacker and further a commerce graduate from India. Abhishek Sagar who is generally recognised as Technical Sagar is a skilled Ethical Hacker. He constantly aspires to let people know about the internet. 
On the Technical Sagar YouTube channel, there are several kinds of content, notably videos of Ethical Hacking, Cyber Security, along with Blogging, WordPress as well as about technology-related facts. 

But he is too creating videos on technical tips and tricks.
Name – Abhishek Sagar

Channel Name – Technical Sagar

Channel Started – Dec 20, 2014

Videos – 711+

Subscribers – 1,941,265 subscribers

Views- 125,037,213 views

Language – Hindi

Full Time You Tuber – Yes

Location – Delhi
Tech Burner
 is the Delhi base Indian YouTuber. He uploads the Tech video, unboxing, tech talks and about any topic on his Youtube channel Tech Burner. 
The Real Name Of Tech Burner Is Shlok Srivastava
 but his passionate fans call him Takniki Jwalak. 
Shlok Srivastava
 was born on 22 November 1996 in Delhi and now he is 23 years old in 2019. 
Tech Burner

 Social Media Sites 
He is extremely active on his social media handles such as Instagram and Facebook etc. Therefore he has a good fan following on his social media accounts.
Tech Burner email id:-business@techburner.in
Instagram

: 105k + followers

Facebook

: 18k + Likes on his Page

Twitter

: 2.5k+ followers

Tech burner website:https://techburner.in/
Total number of videos:- 494 videos
Subscribers:- 2.25M subscribers
Started:- Joined Sep 26, 2014
Number of views on videos:- 164,776,417 views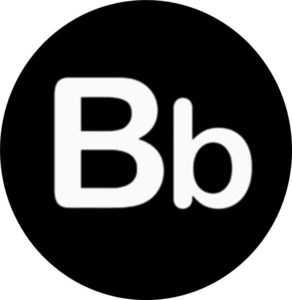 Beebom
 is one of the foremost consumer technology websites directed at assisting people to understand and use technology in a more conventional way. 
Founded in 2011 (then called thetecnica) as an effort, turned into a passion and following into an obligation to assist people to use technology in the most effective means possible.
Total number of viewers:- 446 videos
Subscribers:- 1.85M subscribers
Number of views:- 220,297,200 views
The Team
Kapil Jindal – Chief Executive Officer
Devinder Maheshwari – Chief Business Officer and Editorial Head
Rupesh Sinha – Videos Head and Section Editor
Sharun Mittal – Video Editor and Producer
Ruhez has made a lot of Struggle in his initial days but he has not dropped his hat and now the name of Ruhez Amrelia comes in Top 10 Indian Tech Youtube channels. Techno Ruhez is a pretty interesting YouTube channel who creates tech content in a funny way. 
He is largely recognised for creating funny tech reviews and news and particularly mocking technology firms and companies.
The channel presents easy and manageable tips and ad tutorials for tech-beginners on how to apply their latest device and get untapped knowledge regarding a gadget.

The user additionally gets the Daily Tech News along with the SmartPhone Reviews and Unboxing, Gadgets Review. 

Apart from the generic technology reviews and news, the channel also posts tips and tricks for gadgets that the 'common-man has not tried before'. 

Ruhez primarily delivers tech content in Hindi.
The purpose behind the channel:-
Amrelia, says that he intends to present easy and manageable tips and ad tutorials for tech-beginners on how to apply their latest device and get untapped knowledge regarding a gadget.
Name – Ruhez Amrelia

Channel Name – Techno Ruhez

Channel Started – Jan 8, 2015

Videos – 835 +

Subscribers – 1,266,036 subscribers

Views- 120,605,621 views

Language – Hindi

Full-Time YouTuber – Yes

Location -Mumbai
Praval Sharma began to create the video in Hindi to present tech reviews in the Hindi language so that it could reach out to the audience who desired to learn and understand technology in the language Hindi. 
Sharmaji Technical is the primary YouTube Channel which commenced to tell about the technology in the Hindi language.

Sharmaji Technical is a tech vlog, started in May 2015. 

Sharma is a pretty skilled Tech content creator. He is contributing to tech reviews.

Sharmaji Technical is additionally one of the technology vloggers who likewise has an Android background. Consequently, he is creating video reviews.
Name – Praval Sharma

Channel Name – Sharmaji Technical

Channel Started – Mar 26, 2008

Subscribers – 1,616,074 subscribers

Videos – 2118+

Views – 213,227,568 views

Language – Hindi

Full-Time YouTuber – Yes
Before shifting to a YouTube personality Praval Sharma was an engineer, he spent his life in the IT sector. He has secured positions as a technical engineer at Ericsson and as an Application Specialist at the ABB ISDC.
This Delhi based YouTuber and started his YouTube channel, Technical Dost, in 2016. 
Technical Dost is a YouTube channel that is completely distinct from the other Tech Channels. 

Technical Dost provides the information on Smartphone Review, Internet Knowledge Trending Tech Update, Tech News and is illustrated in a funny style. This is the reason the channel is different from other channels. 

Technical Dost YouTube channel, contributes entertainment along with technical knowledge. 
Name – Hitesh Kumar

Channel Name – Technical Dost

Channel Started – Jun 11, 2016

Videos – 370 +

Subscribers – 1,380,687 subscribers

Views- 93,284,871 views

Language – Hindi

Full-Time YouTuber – Yes

Location -Delhi, India
Dharmendra Kumar is an Indian tech YouTuber from a secluded village of Bihar. Dharmendra Kumar is likewise the most prominent name for providing tech support. Dharmendra tips, as well as tutorials on SEO and Website Development, are admired by many people. 
On the channel, My Smart Support one can get videos regarding Adsense, YouTube, Web Development, App Development and more. 

My Smart Support is extremely helpful and the most significant support channel for people who are seeing into the internet industry via Youtube or blogging.

My Smart Support channel on YouTube is considerably old, here one can study all about A to Z of YouTube.
Name – Dharmendra

Channel Name – My smart Support

Channel Started – Jul 26, 2012

Videos – 557 +

Subscribers – 1,022,666 subscribers

Views- 85,350,739 views

Language – Hindi

Full-Time YouTuber – Yes

Location – Patna, Bihar